Lasik Pricing
At Professional Eyecare Associates we strive to make Laser Vision Correction a possibility for each and every candidate in the central Mississippi area.  We do this by offering the most competitive prices in our area with the option of financing.
INTRALASE-LASIK (CustomVUE + Blade-Free): $2,000.00 per eye
Traditional LASIK + Blade-Free: $1,500.00 per eye
Upon completion of the pre-op exam, a $150.00 non-refundable fee is due. 
PRK Pricing
CustomVUE PRK: $2,000.00 per eye
Traditional PRK: $1,500.00 per eye
Flexible Spending and Lasik
A Flexible Spending Account (FSA), (also called flex plan, reimbursement account, Flex 125, Tax Saving Plan, Medical Spending Account, a Section 125, or a Cafeteria Plan), is an employer-sponsored benefit that allows you to pay for eligible medical expenses with pre-tax money. If you expect to incur medical expenses that won't be reimbursed by your regular health insurance plan, you should be taking advantage of your employer's FSA, if one is offered.  We will provide you with any material needed to approve your Lasik surgery on your Flexible Spending account.
Healthcare financing with CareCredit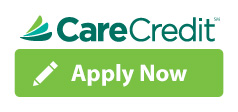 Whether you use your healthcare credit card to cover your deductible, or to pay for treatments and procedures not covered by insurance*, CareCredit helps make the health, wellness and beauty treatments and procedures you want possible today.
*Subject to credit approval.